First you must log into your WordPress Account.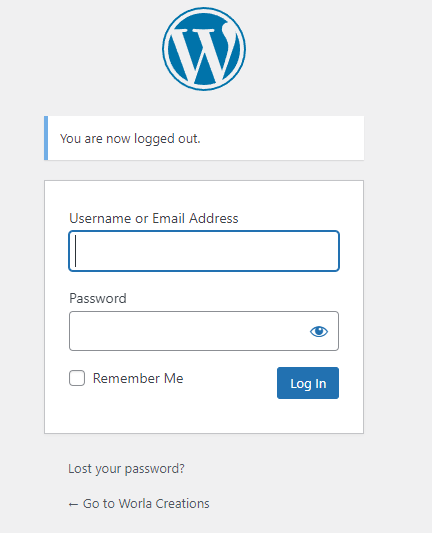 Once you are logged in, please look for your Woocommerce install and select settings.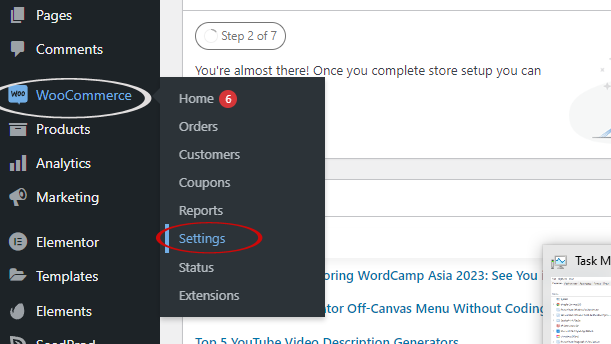 This will take you to the Woocommerce setting screens where you must select payments.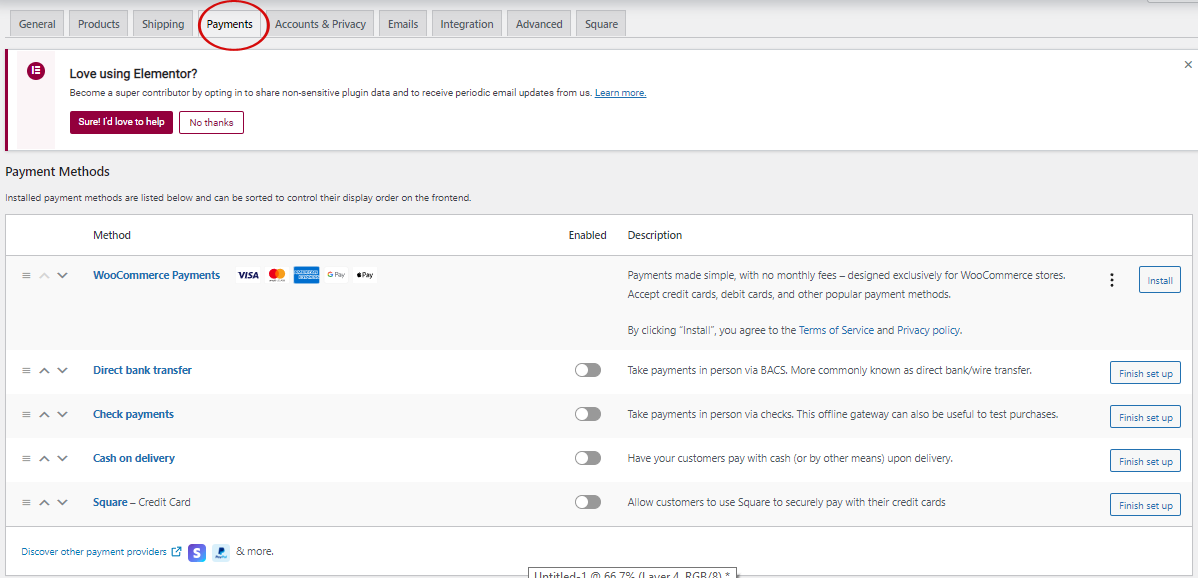 Select your payment option and hit finish set up. This will take you into the activation screen for this payment option. Select enable this gateway and hit save.  You will see a new tab popup on the end of the screen with the name of your gateway. This is where you must go to connect your merchant to the Woocommerce website.